"Choosing Amy and Kids Co. as our childcare was an easy choice. We found it offers quite a lot as compared to other childcare providers..." ~Kristi
Appleton Child Care
Amy & Kids Co. is a state licensed family child care center serving Appleton WI, and the surrounding area. I offer a nurturing educational program for infants to school aged children in a safe, healthy, and loving home learning environment.
Appleton Child Care Mission Statement
My goal is to help children grow cognitively, physically, socially and emotionally; developing the self-help skills necessary to achieve lifelong independence and success. In doing so, I partner with parents; working to build a relationship of mutual trust and respect.
Appleton Child Care Philosophy
I believe that each child is a unique and special individual who should be allowed to learn and grow at his or her own pace. My main goals are to help children learn about themselves and the world around them, develop independence, discover their special qualities, gain positive self esteem, feel good about themselves as learners, and grow up happy and healthy.
I also believe that children learn best in a rich "hands-on" environment where they can progress at their own pace. Since children need to feel secure before they will explore their environment, I give each child love, respect, and individual attention throughout the day. I know how hard it is to leave your child in the care of another, but please rest assured that your child will be cherished and kept safe while you are away.
Appleton Child Care Program
Children of all ages will thrive in my play-based home learning environment! From infancy through the "tween" years I celebrate children's individuality, support individual learning goals, nurture healthy development, and prepare children for success in life.
Infants and toddlers develop secure attachments and trust through individualized care, predictable routines, and sensitive caregiving.
Preschoolers enjoy lots of time for exploration and hands-on activities, as well as plenty of time to learn at their own pace.
School age children (Kindergarten and up) receive opportunities to develop independence, and a wide variety of age-appropriate activities to choose from.
My Appleton Child Care Program is State Licensed
In Wisconsin, child care providers can choose to be regulated through state licensing, county certification, or remain unregulated. I choose to be state licensed because I believe licensing promotes the highest quality child care by requiring minimum standards for the care and protection of children. At least twice yearly a state licensing specialist pays a surprise visit to evaluate my program with regard to health and safety, adult-child ratio, caregiver training, equipment, nutrition, behavior and guidance procedures, and other hallmarks of quality child care. The results of these visits are always available to the public.
Appleton Child Care can be Green
My commitment to children and families includes a commitment to the earth and to all the people who live on the earth; around the corner or around the globe. I realize that Appleton may not be as "green" as other communities in our country, but I'm proud of the efforts my Appleton child care program makes to be "green." After all, every little bit helps!
Looking for a Child Care Center in Appleton?
If you live in Appleton or the surrounding area, I hope you will allow me the privilege of caring for your little one during his/her early years. My child care program is conveniently located in Appleton; within walking distance of Lincoln Elementary and Appleton West High School. If you are out of the immediate area I hope that you find my information to be helpful to you in your search for quality care.
Appleton Child Care Resource and Referral
Our local Child Care Resource and Referral (CCRR) is a non-profit community agency that serves Calumet, Outagamie, and Winnebago counties. CCRR works with parents, child care providers, employers and the community to help promote quality child care services. If there are no openings in my child care program CCRR will help you find another Appleton child care program to suit your needs. Families that are not in the vicinity can visit the National Association of Child Care Resource and Referral Agencies (NACCRRA) to find a CCRR agency in their area.
Contact me for an interview and tour of my program!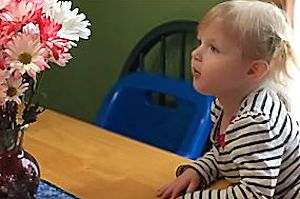 "We are so incredibly satisfied with the outstanding care provided to our daughter... We would refer anyone looking for a loving place to send their child to Amy in a heartbeat! Thank you so much for your exceptional care!" ~Sarah
Copyright ©2007-2022 by Amy & Kids Co. Family Child Care. All Rights Reserved.